Regular price
Sale price
£14.99
Unit price
per
Sale
Sold out
Share
WALKING DAD DOG T-SHIRT: This fun Dog Dad T-shirt is ideal for any dog owner. Perfect for any man or guy who loves his Dogs. Makes a perfect outfit for the next walk with your dog. Dog lovers will adore this. Great gift for the World's Greatest Dog Dad.
The "Walking Dad" dog T-shirt is a humorous take on the popular television series. The T-shirt features a design letters "Walking Dad" written on it, suggesting that the dog is not only a protective and dependable companion, but also the leader of the pack, much like the main characters in the show.
The shirt is perfect for dog-loving fans, as well as for dog-parents who see their furry companions as the head of their household. It's a great way to show off the bond between you and your dog. These shirts are typically worn as a form of casual clothing and are popular among dog owners, dog enthusiasts, and people who loves animals in general.They can also be used to show off a person's love for their own dog, and for many people, it's a way to express their personality or to make a statement.

View full details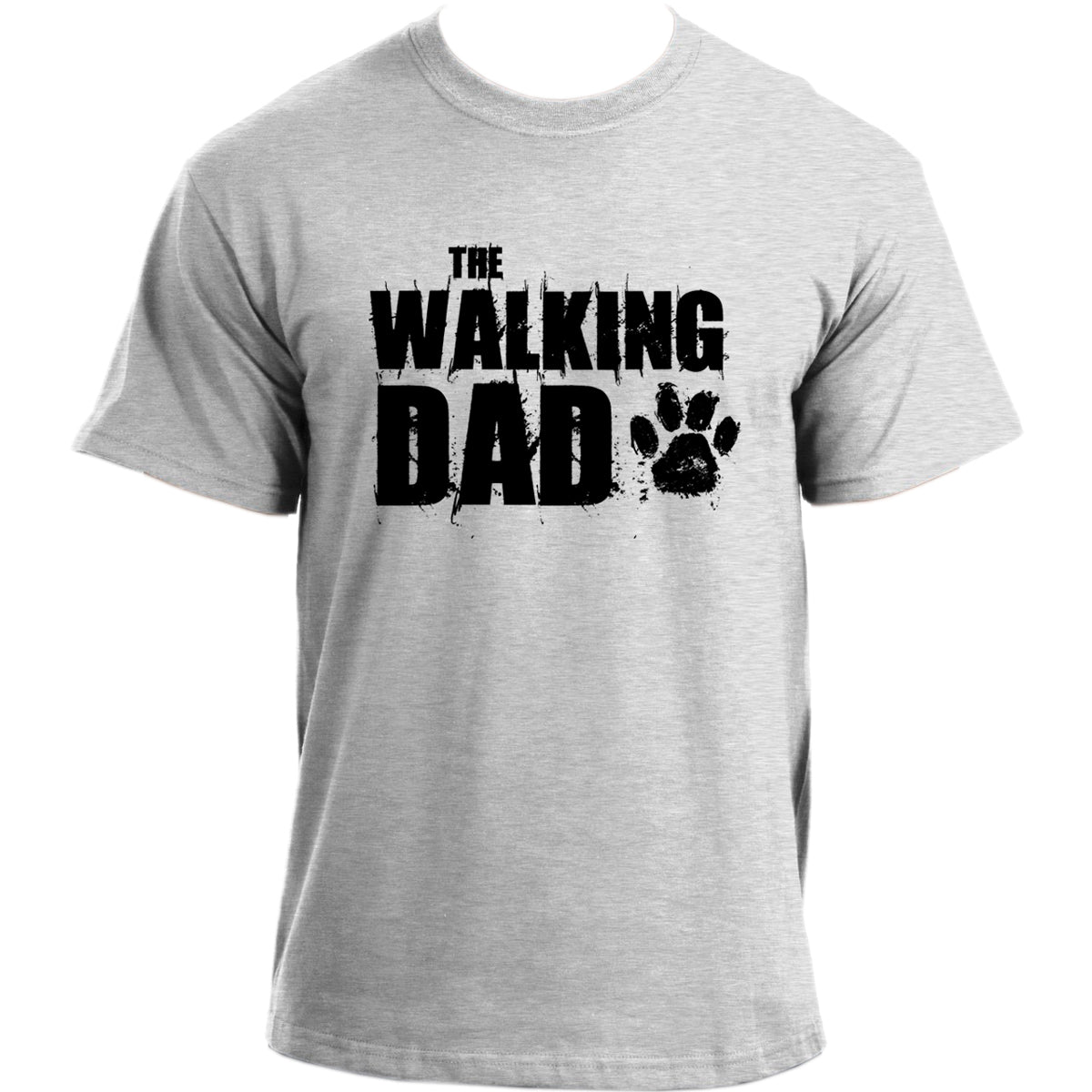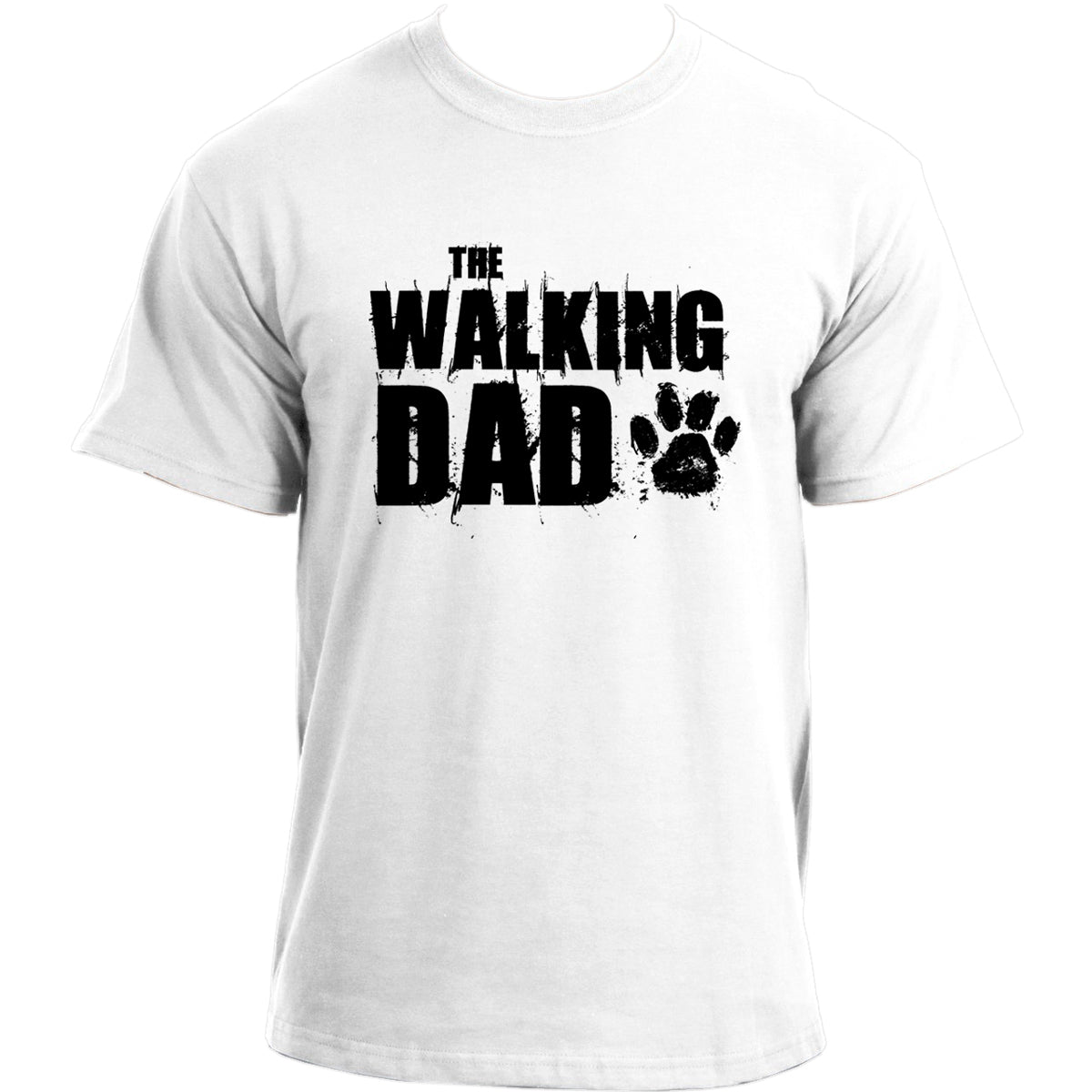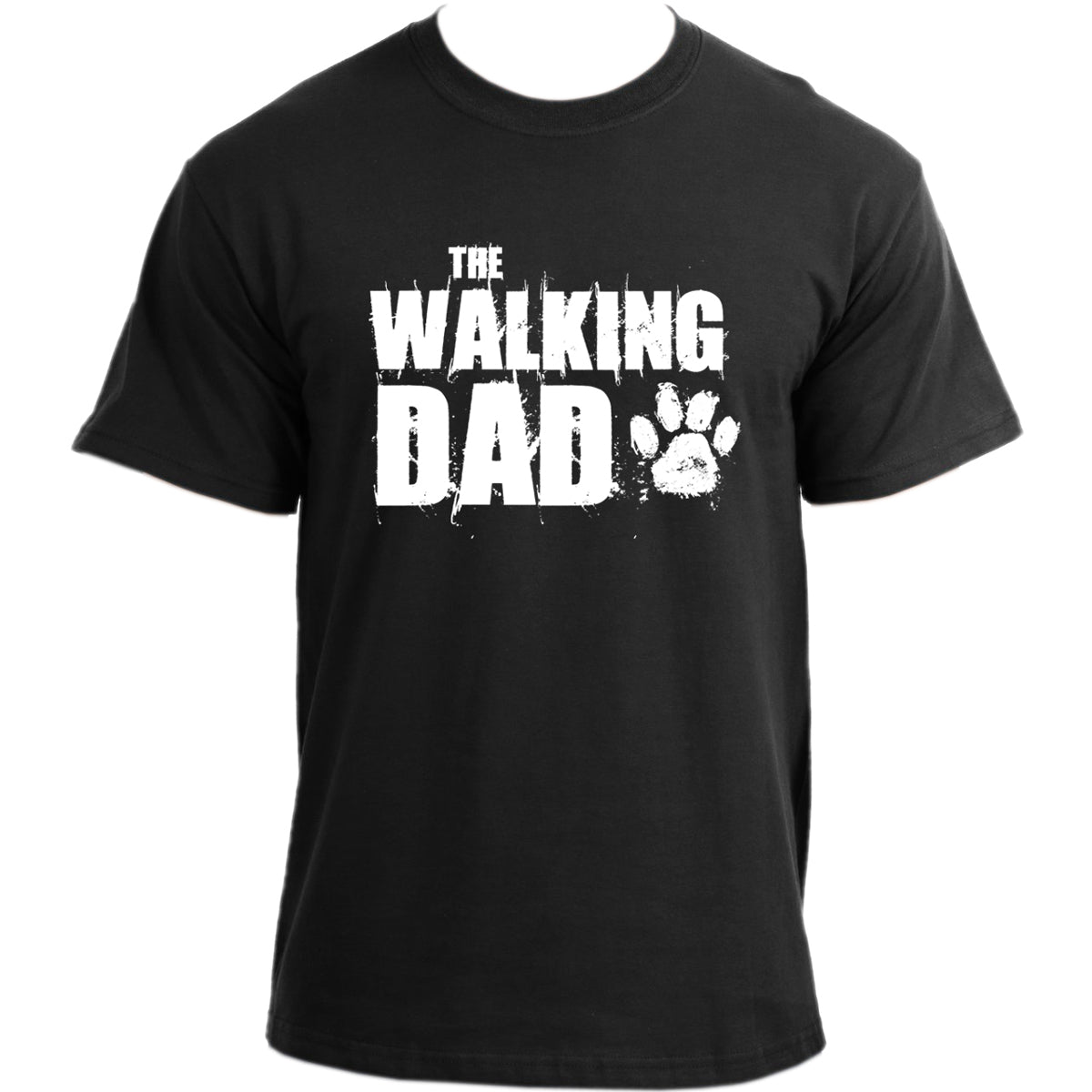 Free Delivery

Experience the ease and comfort of online shopping with our free delivery service and elevate your wardrobe.

100% Cotton

Upgrade your wardrobe with our selection of cotton t-shirts, the perfect blend of comfort and style.
More Information
Size Chart

 

 

 
Shipping

We understand how important it is for you to receive your order in a timely manner.  Therefore, we promptly ship out all orders within 1-2 business days of receiving your order.

Then, based on the shipping service you choose, your goods will take this long to be delivered to you:

Royal Mail 1st Class (1-2 working days)

Royal Mail 2nd Class (2-3 working days)

Shipping lead times and costs are dependent on the destination and shipping method you select. Please note we are not responsible for delayed packages due to weather conditions or other unforeseen events.
DTG Printing

Our t-shirt printing process utilises the Direct-to-Garment (DTG) technique, also known as Inkjet-to-Garment printing, which is a modern and advanced way of printing designs onto cotton fabric. We use a state-of-the-art Ricoh DTG printer and specialised inks to achieve exceptional print quality that meets industry standards.

DTG printing allows for intricate details and full-colour designs, resulting in a top-notch finished product. Our process uses the latest technology to ensure the print quality is as high as possible, resulting in a visually stunning product that our customers love.

To ensure the durability of the print, we employ a heat press to cure the ink. This step helps to fully absorb the ink into the fabric fibres, providing a long-lasting and resilient print that can withstand regular washing and wear.

Our tees are professionally designed and printed in the United Kingdom, guaranteeing a high-quality product.

We take pride in offering a reliable and quality service to our customers, providing them with t-shirts that they can wear with pride. Our printing process is tailored to the needs of young professionals who demand both style and quality. We understand that our customers want a product that not only looks good but also lasts, and we strive to provide just that.

In summary, our DTG printing process utilises the latest technology to produce top-notch t-shirts that are designed and printed in the United Kingdom. We work tirelessly to ensure that every product we produce meets our high standards of quality and durability, providing our customers with a reliable and high-quality service that they can trust.