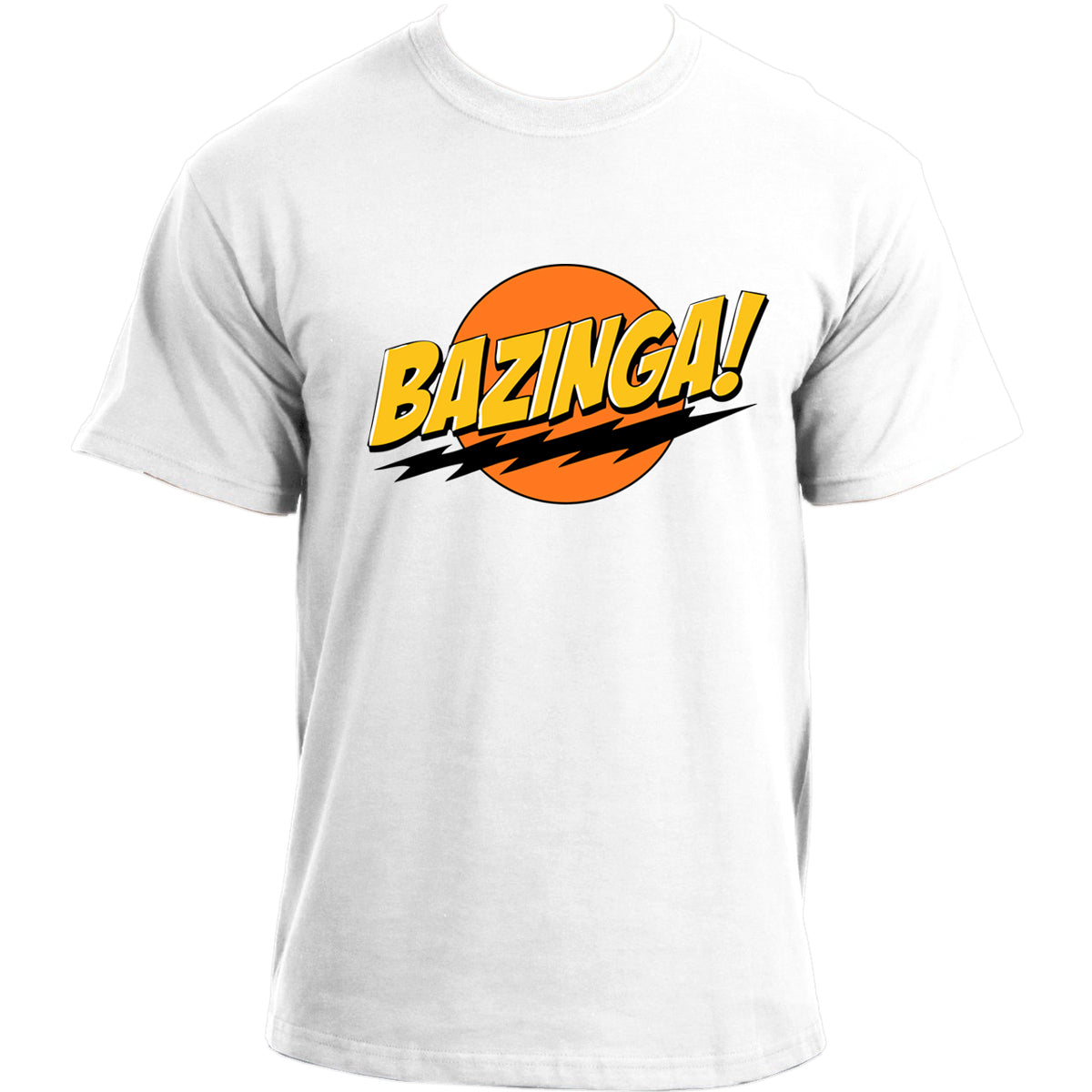 Big Bang Theory Collection T-Shirts
Welcome to our collection of Big Bang Theory T-shirts, inspired by the hit TV show loved by geeks, science enthusiasts and pop culture aficionados alike! Our selection features a range of unique and eye-catching designs that are sure to make a statement.

Our Big Bang Theory T-shirts come in a variety of styles for men, so you can find the perfect fit for your personality and taste. Our designs are perfect for geeks, nerds, and science enthusiasts of all ages who want to show off their love for this iconic TV show.

From Sheldon's unforgettable catchphrases to Raj's hilarious quirks, our T-shirts capture the essence of the show's beloved characters and moments. We use only the best printing techniques, so you can enjoy your T-shirt for years to come.

Whether you're looking for a new addition to your casual wardrobe or want to show off your love for science and pop culture, our Big Bang Theory T-shirts are the perfect choice. So why wait? Browse our collection today and find the perfect T-shirt that suits your unique style and personality!