Jiu-Jitsu T-Shirts
A black belt is a white belt who never quit. Right?

Our Brazilian Jiu Jitsu t-shirts are designed for the modern martial arts enthusiast. Featuring bold designs inspired by BJJ and mixed martial arts, these shirts are the perfect way to show your love for the sport. Whether you're training at the gym or just hanging out, these t-shirts are a must-have for every BJJ and MMA fan.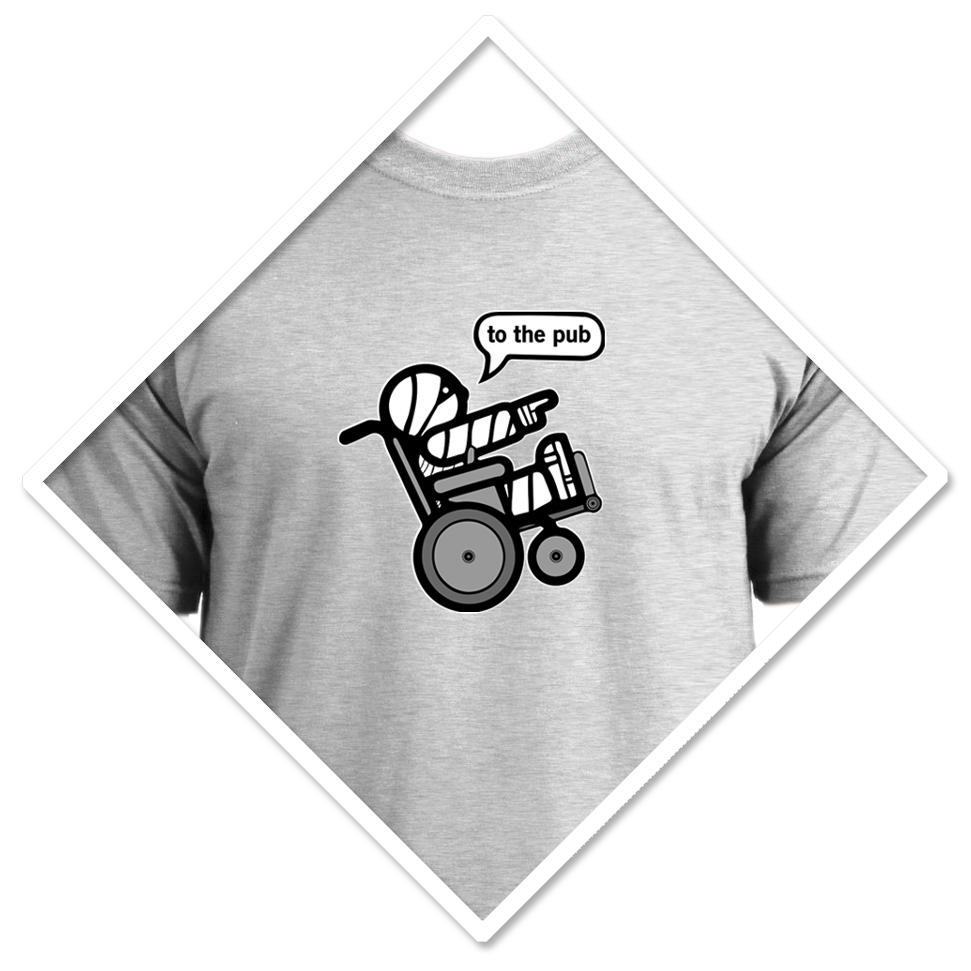 Injured to the Pub T-Shirt
This Injured To The Pub T-Shirt is the perfect way to show your love of a good beer and a good joke! With its clever play on words, it's sure to be the life of the party! Perfect for pub-goers, beer lovers, and a night out with friends, you can't go wrong with this funny and stylish t-shirt! Cheers! 🍻
Shop Now
Fishing T-Shirts
Keeping it reel. Cast away your troubles.

Early to bed, Early to rise, Fish all day, Make up lies.
Check out our fishing t shirt selection for the very best pieces from our store.
Casual t-shirts designed for fathers who have a good sense of humour. This typically features witty or humorous designs related to being a dad, such as jokes about changing diapers, fixing things around the house, or the joys and challenges of fatherhood.
Get ready to hit the road in style with our cycling t-shirts. Show your passion for the sport with bold designs featuring iconic cycling imagery and graphics. A variety of styles to choose from, perfect for all types of cyclists. Make a statement and show off your love for cycling with our t-shirts.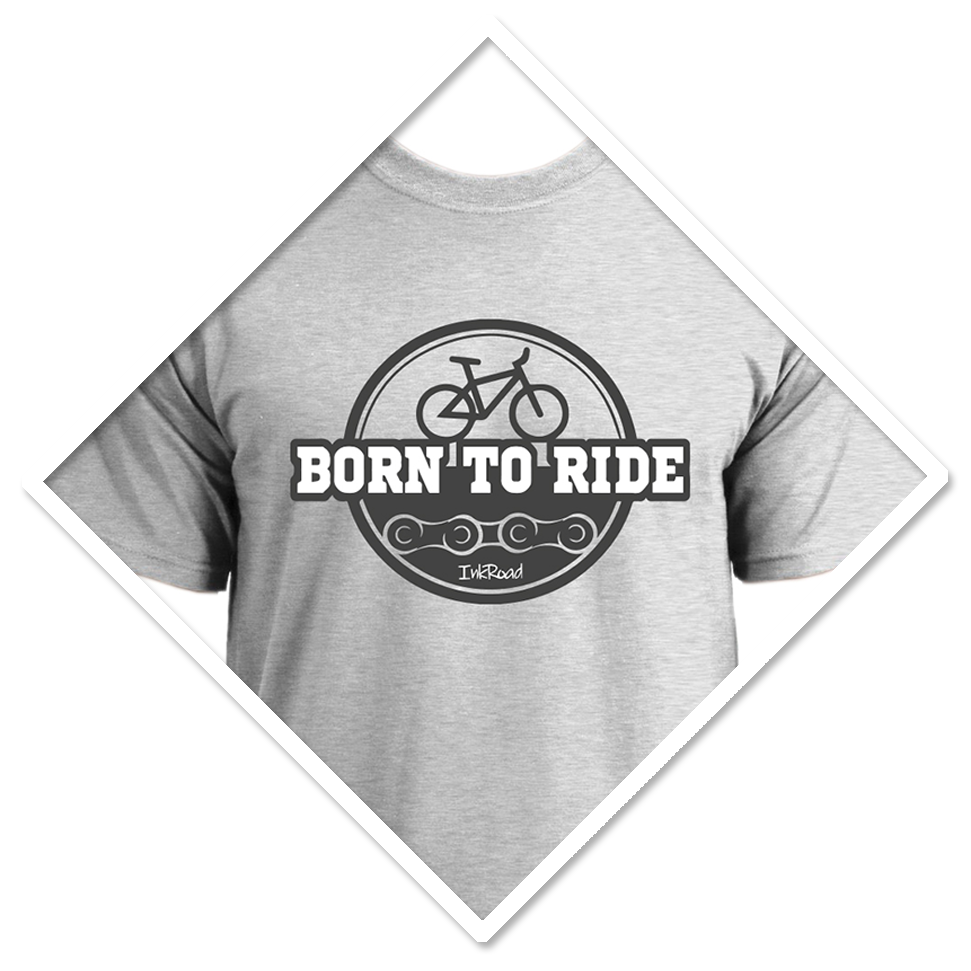 Born to Ride
Get ready to saddle up and unleash your inner cycling champ with our "Born to Ride" Cycling T-shirt. This brilliant shirt is made for all the cycling enthusiasts who were born to pedal like proper legends. With its cheeky design and witty proclamation, it's sure to make heads turn and blokes chuckle on your cycling escapades. So, grab your helmet, hop on your bike, and proudly show off your charm as you declare that you were born to ride - because nothing beats a jolly good ride and a dash of humor. Get ready to pedal, laugh, and conquer the road with our smashing "Born to Ride" Cycling T-shirt.
Shop Now
Our t-shirt printing process
Direct-to-garment (DTG), also known as inkjet-to-garment printing, involves using a printer to print ink directly onto a cotton garment.
Our DTG print process uses specialized inks using industry leading Ricoh DTG printers - delivering an outstanding print quality result.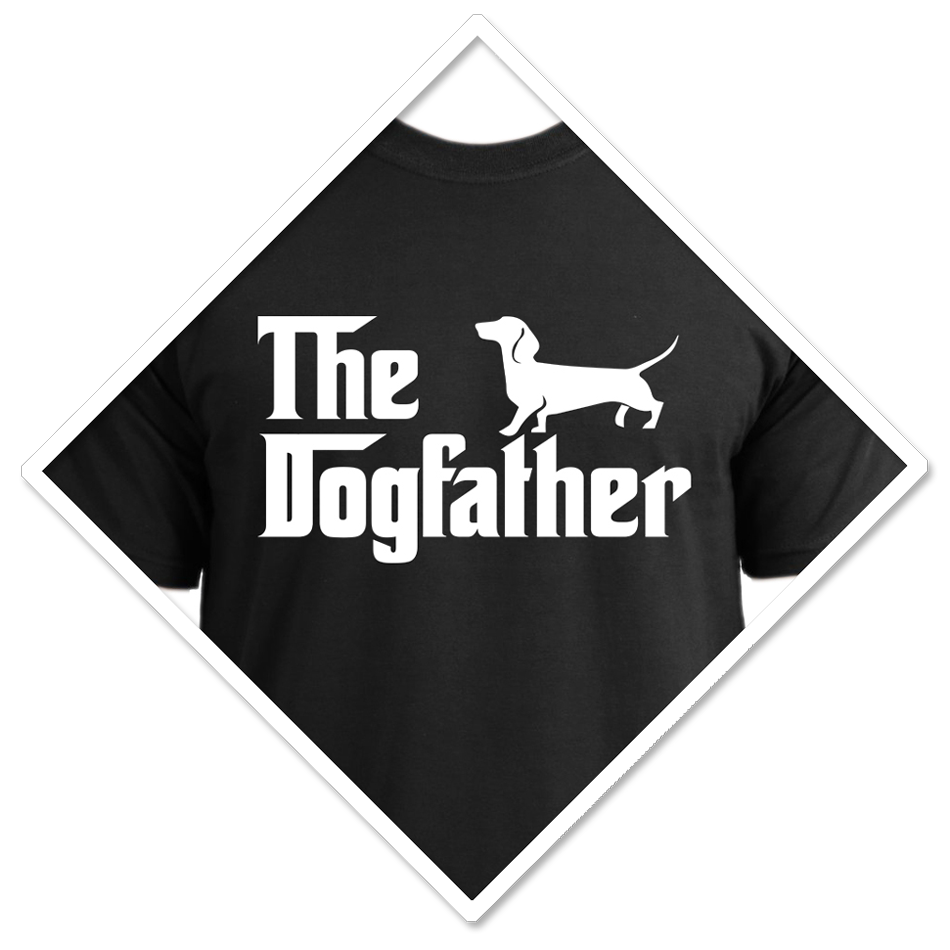 The Dogfather T-shirt
A dachshund dog owner t-shirt is a great way to express your love for these cute pups! These loyal and loving dogs have captured the hearts of many, and wearing a t-shirt that celebrates the special bond between a dachshund and their owner is a great way to show off that love. Whether you prefer a simple text or a fun graphic, a dachshund dog owner t-shirt is a must-have for any proud owner of these lovable pups!
Shop Now
More Information
Size Chart

 

 

 
DTG Printing

Our t-shirt printing process utilises the Direct-to-Garment (DTG) technique, also known as Inkjet-to-Garment printing, which is a modern and advanced way of printing designs onto cotton fabric. We use a state-of-the-art Ricoh DTG printer and specialised inks to achieve exceptional print quality that meets industry standards.

DTG printing allows for intricate details and full-colour designs, resulting in a top-notch finished product. Our process uses the latest technology to ensure the print quality is as high as possible, resulting in a visually stunning product that our customers love.

To ensure the durability of the print, we employ a heat press to cure the ink. This step helps to fully absorb the ink into the fabric fibres, providing a long-lasting and resilient print that can withstand regular washing and wear.

Our tees are professionally designed and printed in the United Kingdom, guaranteeing a high-quality product.

We take pride in offering a reliable and quality service to our customers, providing them with t-shirts that they can wear with pride. Our printing process is tailored to the needs of young professionals who demand both style and quality. We understand that our customers want a product that not only looks good but also lasts, and we strive to provide just that.

In summary, our DTG printing process utilises the latest technology to produce top-notch t-shirts that are designed and printed in the United Kingdom. We work tirelessly to ensure that every product we produce meets our high standards of quality and durability, providing our customers with a reliable and high-quality service that they can trust.
Shipping

We understand how important it is for you to receive your order in a timely manner.  Therefore, we promptly ship out all orders within 1-2 business days of receiving your order.

Then, based on the shipping service you choose, your goods will take this long to be delivered to you:

Royal Mail 1st Class (1-2 working days)

Royal Mail 2nd Class (2-3 working days)

Shipping lead times and costs are dependent on the destination and shipping method you select. Please note we are not responsible for delayed packages due to weather conditions or other unforeseen events.
Returns

We are a small, family-run business and we stand behind our goods. If you have a problem with anything you've purchased, please let us know so we can make it right.

Shop without worry! If you're not satisfied with your purchase for any reason, in the first 30 days after you receive it, you can return it for a full refund.

We will happily assist you in arranging a return, refund or exchange.

Outside of the 30 days? Please contact us, as we still may be able to resolve any issues you have with your order! Our highest priority is ensuring you are happy with your purchase.
INKROAD
Making fashion comfortable, one t-shirt at a time